2020 Cheer EVALUATIONS
OPEN LEVEL 4 – Ages 13+
Monday, June 1 – 6:30-8:30 PM
LEVEL 3 TRYOUTS
Wednesday, June 3 – 6:00-7:30
Register on schedule page! Please wear all black!
All other levels…
LIVE on May 21
(5-6:30 for ages 6-10, 6:30-8 for ages 11 and up)
REGISTER ON THE CHEER SCHEDULE PAGE!
If you missed that date, please email us for an individual evaluation!
Click here for all Evaluation instructions
2020 Cheer Evaluations

Premier 2019-2020
We are so proud of our 2019-2020 teams even though our season was sadly cut short because of Covid-19! We competed with 3 outstanding teams, coached by our amazing Cheer Director, David Brown!
VENGEANCE, our Level 1 Elite Team placed a close 2nd at CHEERSPORT Atlanta and received a highly-coveted At-Large Bid to the
D2 Summit in Orlando!! Because of Covid-19, we did not get to attend. We will be back next season even stronger!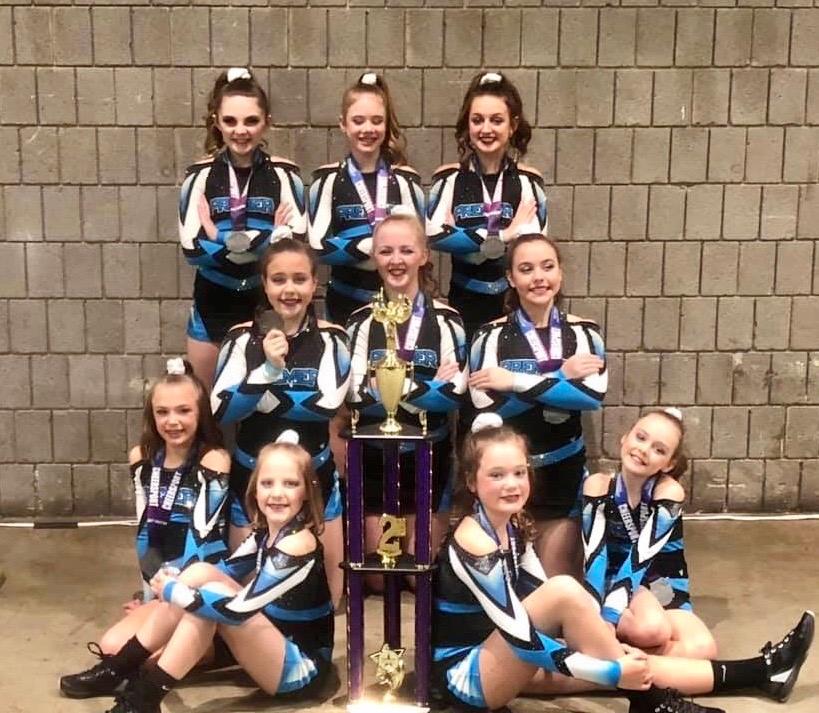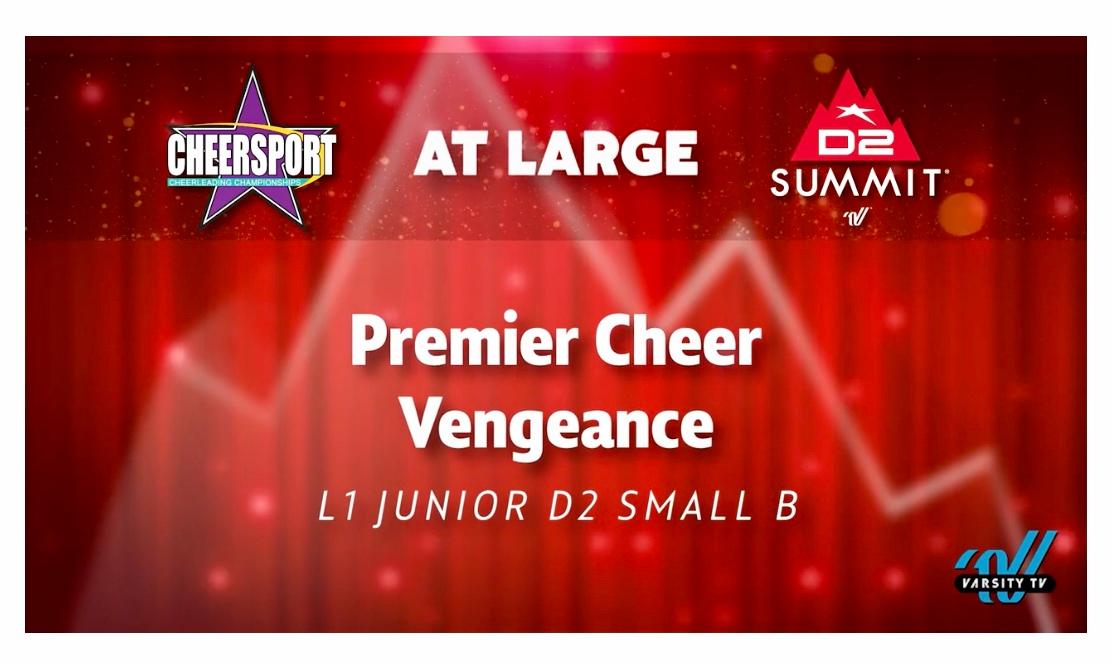 REDEMPTION, our Level 1 Prep Team placed 2nd at the Universal Spirit Spring Classic and received a bid to attend THE U.S. Finals in Virginia Beach, but because of Covid-19, this will likely be held virtually, so though we won't travel, we will still get to compete by video mid-June! So proud of this team!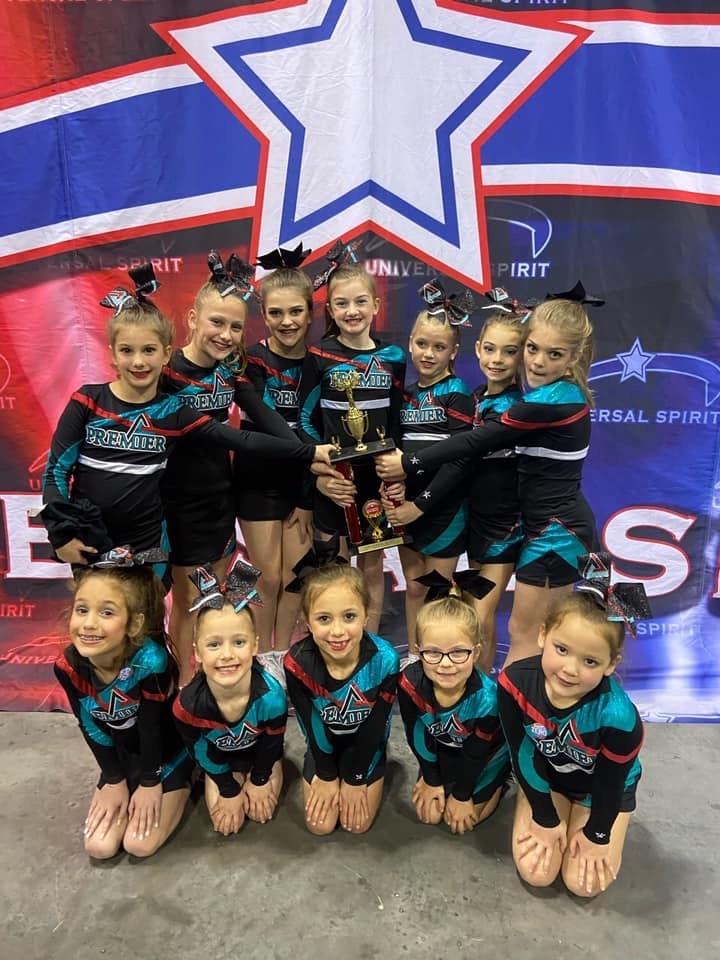 JUSTICE, our Mini Novice team had a simply outstanding performance at The Universal Spirit Spring Classic in Atlanta! We are so proud of how far they have come this season!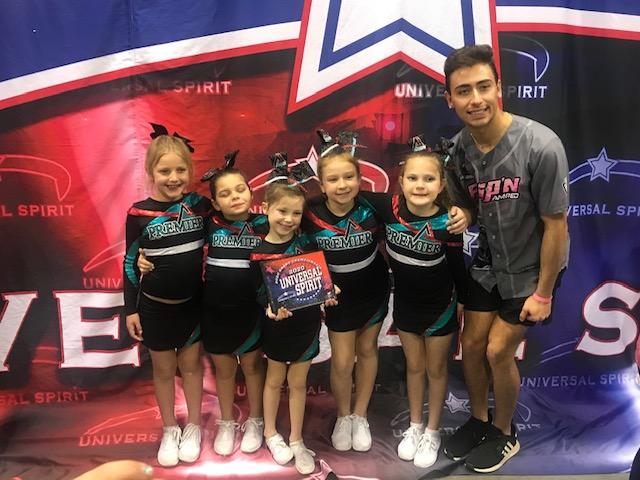 2019 Teams
2019 PREMIER LADY LEGENDS HAVE UNDEFEATED SEASON!!!!!
3 competitions….3 wins!!
Congratulations to the:
2019 All Star Prep National Champions
2019 The American Championships Champions
2019 Coastal Cheer Champions
Coaches David Brown (Cheer Director),
Alexa Montello, Brady Boswell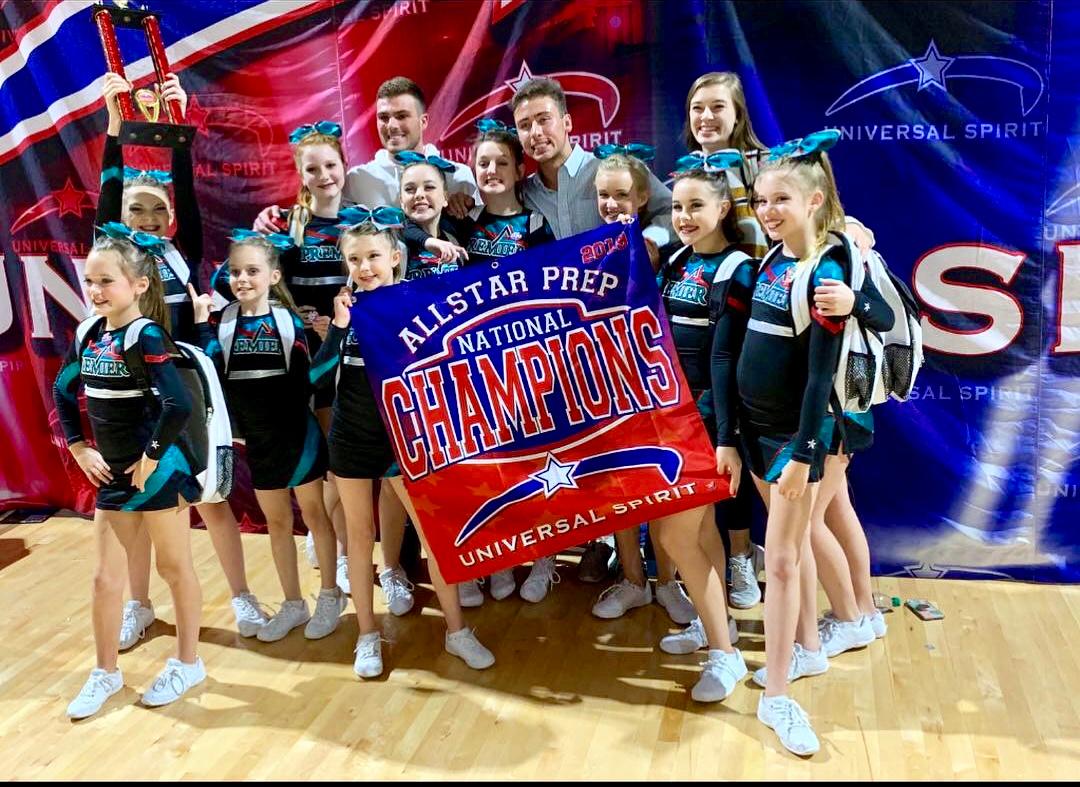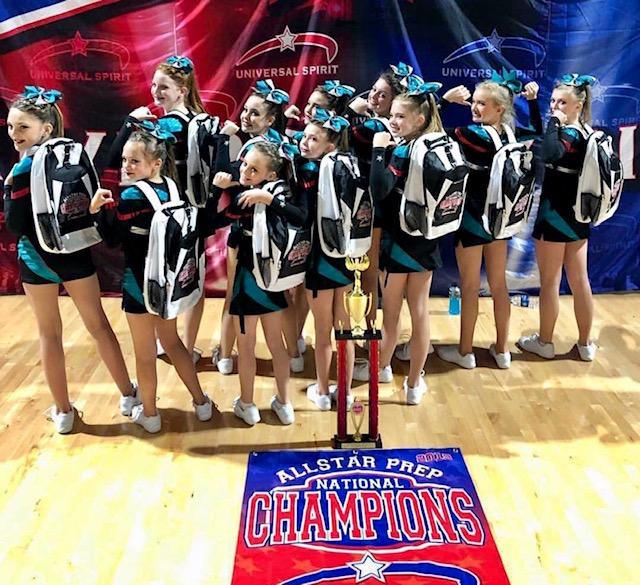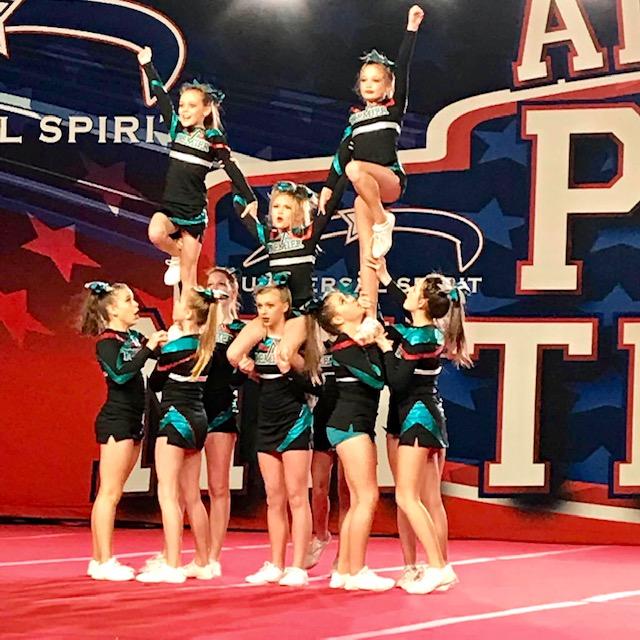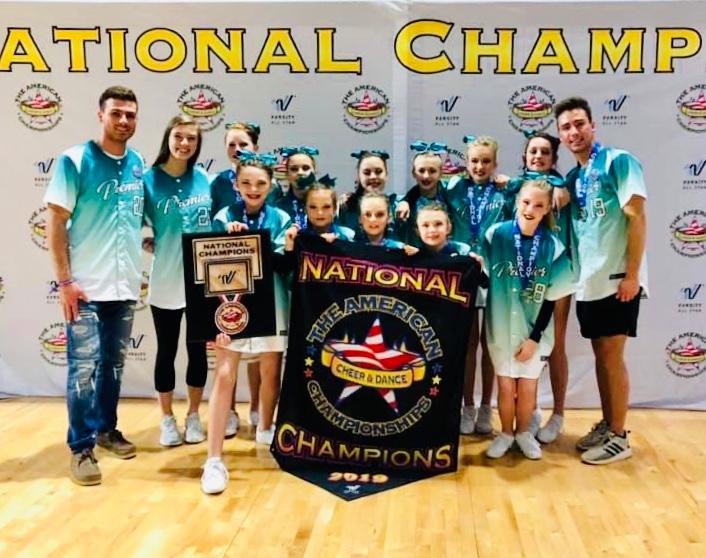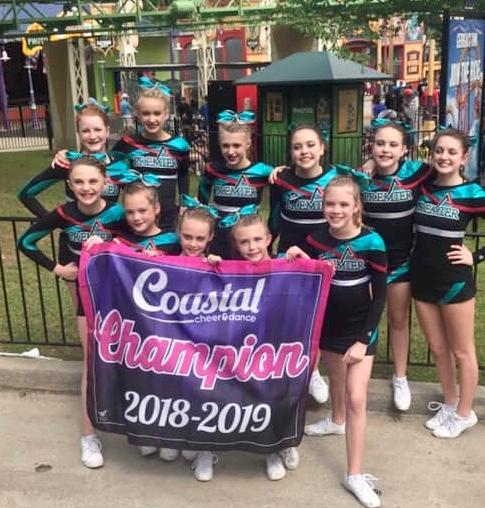 2019 Premier Little Legends Mini Novice Team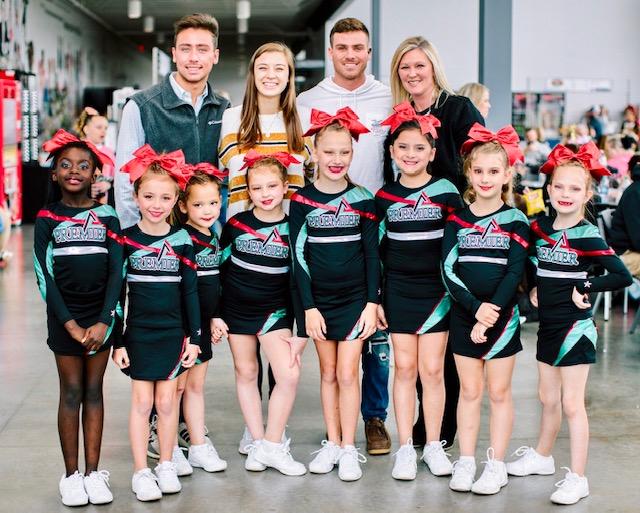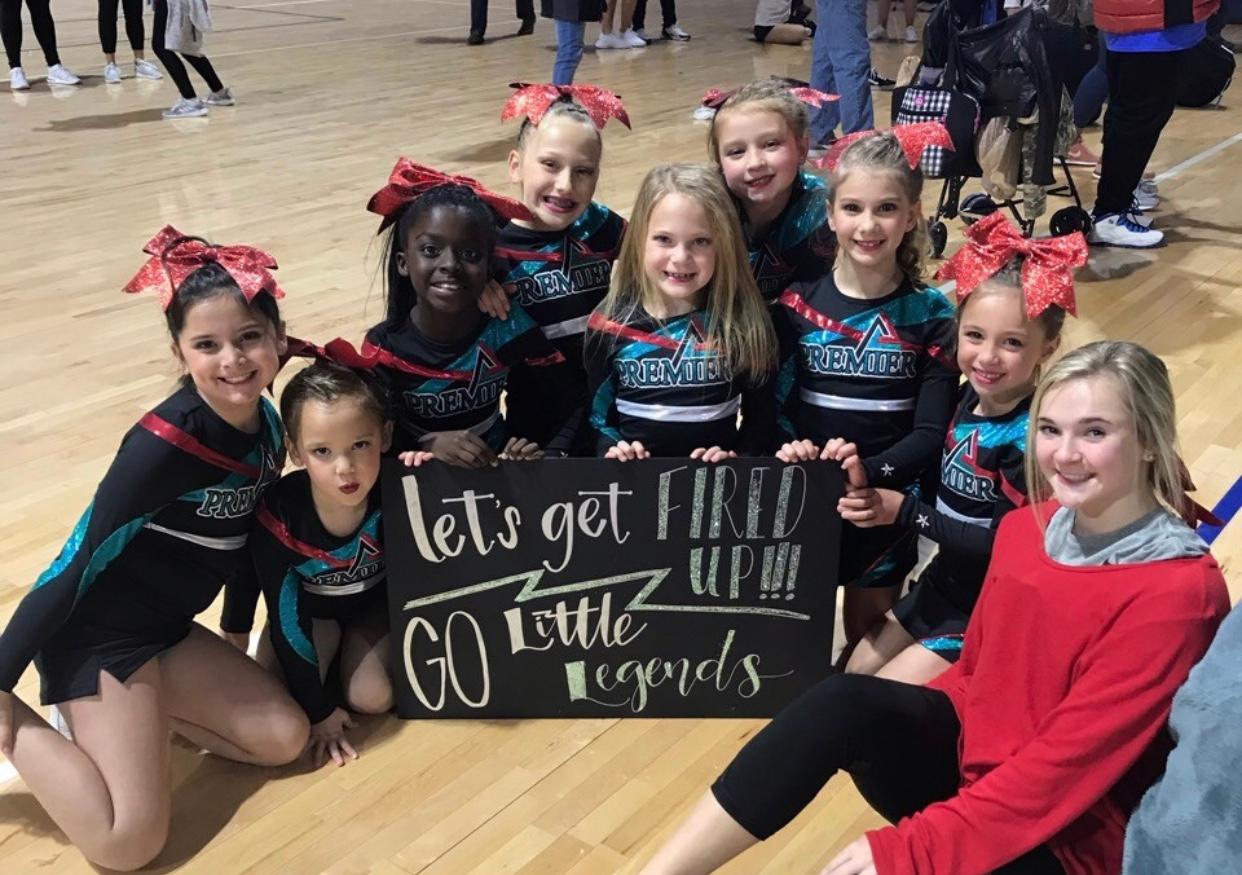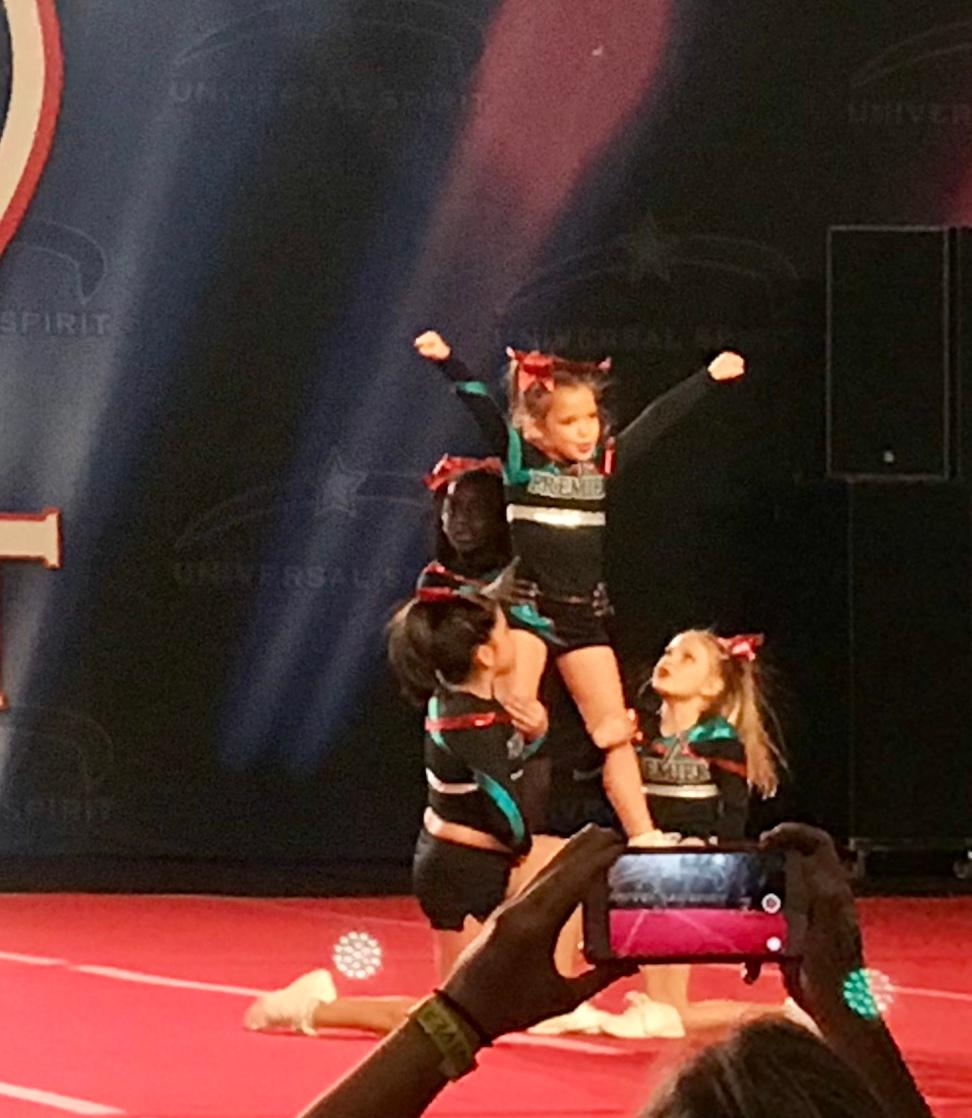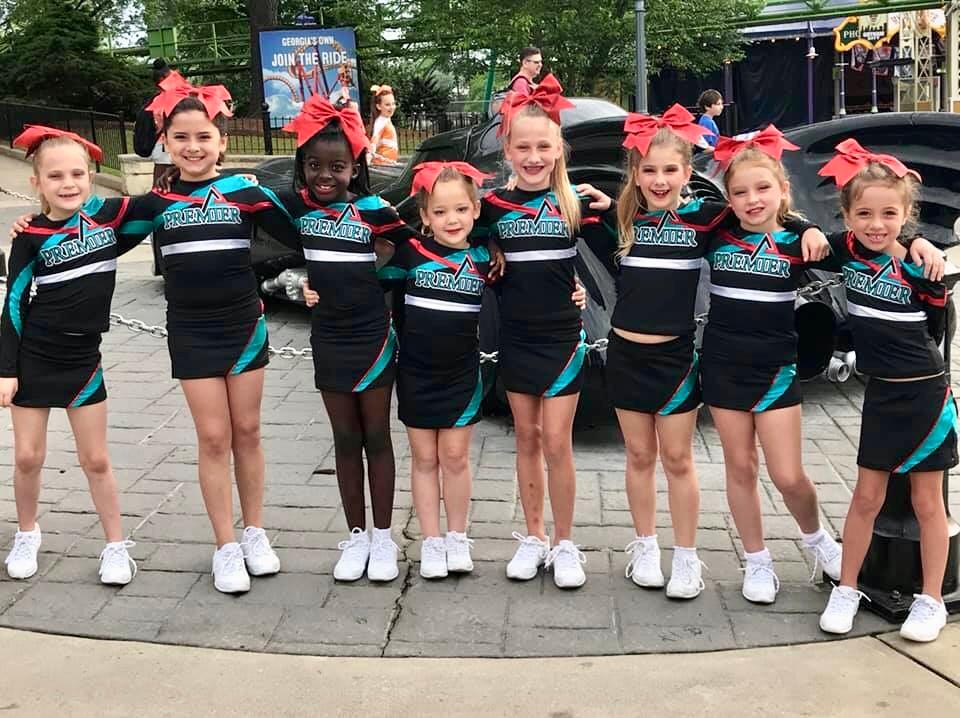 Join us for an amazing 2020-2021 All Star Cheer season! Please register for evaluations on the cheer schedule page or contact candy@twirldancecheer.com for information!