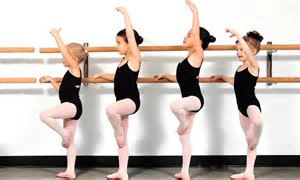 We want our students to develop an appreciation and love for dance. Whether as a form of exercise and self-expression or taken to a competitive level, we teach foundations and techniques to support the mind, body and soul of each child.
To REGISTER, please click on 'schedule'.
Premier is excited to offer new dance programming under Emily Behtz and Ashley Rhodes! Both ladies are amazingly talented dancers AND instructors with a real passion for the art of dance! Whether brand new to dance or you have had some experience, there is a place for you at Premier!
Creative Movement – Ages 2.5-4
This exciting fun-filled preschool program blends the magic of childhood imagination with movement and the underlying principles of dance. With imaginations fully engaged, preschoolers use scarves, bean bags, ribbons and more as they are introduced to dance elements and movement fundamentals. Children also work on body control, listening skills, balance and coordination.
Ballet 1 – Ages 6 and up
For beginner dancers ready to learn the basics of ballet (recommended for ages 6+). Students will build off of the five positions, master plié variations and tendus, among other level-appropriate skills. Dancers will use both barre and centre floor. Classes may be split by age, when appropriate. Dancers will work to master level I curriculum to move on to level 2 with the instructor's recommendation.
Ballet 2 – Ages 9 and up
This class will take the skills learned in level I and build upon them to strengthen the dancer's precision and ability. Students will advance on to more difficult skills and utilize both barre and centre floor work to improve their technique. Dancers must show proficiency and receive recommendation to progress to this level. Classes will be split by age level (9 – 12 and 12 +).
Ballet/Tap – Ages 4-7, 8 and up


A combination class consisting of 30 minutes of ballet and 30 minutes of tap. This class is a great introduction to rhythm and tempo in tap and offers an introduction to a solid foundation in ballet. Not only does this class offer a strong foundation for both tap and ballet styles of dance but also helps develop coordination, flexibility, and musicality
Jazz Combo 1 and Jazz Combo 2 – Ages 4-7, 8 and up
Jazz dance uses sharp and fluid movements to create a visually technical style of dance. Body isolations, stretching, turning, and leaping are just some elements taught in the jazz combo class.
Contemporary – Ages 10 and up

Contemporary & jazz dance is built upon ballet technique for the beg-intermediate level dancers.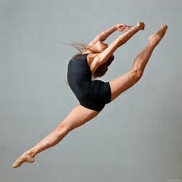 Leaps & Turns, Ages 10 and up
Leaps & Turns are an important component in every dancer's repertoire and will enhance all dance styles. Our Leaps & Turns class focuses on the most basic of turns (chaine, pique, pirouette) through the advanced turns (attitude, arabesque, coupé, fouetté, multiple pirouettes) and variations of all of the above. Leaps & Turns also progresses from basic to advanced leaps and jumps. The student's goal is to execute a series of complicated turn or leap patterns technically correct and safely.
Goes Well With: Ballet, Jazz, Contemporary
Musical Theatre Ages 7-12 (Coming soon!)
Musical theatre class combines acting, music, and dance into one awesome class! Students will learn improvisation acting techniques, audition skills, musicality, musical theatre style dance steps, and so much more!