Our mission at Premier is to create a training environment that nurtures the spirit of the individual within the team.
With a brand new, state-of-the-art facility, we are ready to offer competitive programs in baton twirling, dance, and cheerleading, as well as recreational classes for those not interested in competing. Premier's qualified staff and coaches bring their extensive experience to each program where artistry blends with athleticism resulting in a fun, safe environment. It's a winning combination!
Our staff is committed to:
Offering programming that enhances physical and emotional wellness.
Providing a healthy and safe environment dedicated to learning, hard work and growth.
Delivering professional, exceptional coaching.
Maintaining a focused strategy that results in positive competition experiences.
---
Read more about our exceptional staff:
Candy Byrd-Miller, Owner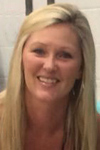 • 8-Time National and 3-Time Grand National Twirling Champion
• 9-Time Alabama State and South Regional Solo, Strut, 2-Baton, 3-Baton Champion (from age 11-20)
• United States Twirling Ambassador to France (at the age of 16, Candy was chosen as the U.S. Ambassador for N.B.T.A. to travel throughout France for 2 weeks teaching clinics for kids as well as adults, and to serve as the featured performer at the European World Championships in Marseille)
• 30 years teaching experience with teams and individuals since the age of 14
Caroline Hamil, Dance Instructor
At the age of 3 Caroline began her dancing career. She trained in a number of studios growing up and eventually danced competitively. As well as being involved in studio dance, Caroline was a founding member of the North Oconee High School dance team. Throughout her college years she has had the privilege of being the assistant coach to the high school dance team! She has helped lead the team to two consecutive second place finishes in the state competition. Caroline is currently a senior studying communications with the hopes of eventually becoming a Sales Representative. Caroline is excited to become a member of the Premier team and share her love of dance!
Amelia Hamil, Dance Instructor
Amelia grew up dancing from a very young age because her sister was a dancer, and she wanted to be like her. She loved dancing and continued her career into high school. Amelia danced competitively and non-competitively in many different styles of dance. She transitioned from dancing competitively with a studio during high school to the competition cheerleading team, although she remained on her high school's dance team. She graduated from North Oconee High School and is currently a sophomore at UGA. She will begin her first year teaching for Premier with her older sister, Caroline. She is excited!
Elizabeth Thompson, Tumble and Cheer Coach
Elizabeth is a double-dawg graduate from the University of Georgia with a Bachelors and Masters degree in Early Childhood Education with Gifted and Reading Endorsements. She currently teaches 3rd Grade at Barrow Elementary School in Athens. She cheered all-star in Statesboro with Cheer South All-Stars for 6 years on national championship winning teams ranging from levels 2 through 4. In 2010, she was a member of a level 4 NCA All-Star National Championship winning team. Elizabeth was also captain of her high school football and competitive cheer squads. Throughout her time as a cheerleader, she crossed over and coached as many as 4 teams at once. Through all of her experiences, she has extensive knowledge of tumble, stunt, and jump techniques as well as an understanding of the athleticism required in cheerleading. Above all, she believes in the dedication, sportsmanship, and teamwork taught through cheerleading and hopes to instill these virtues to Premier team members and students.
Alexa Montello, Tumble and Cheer Coach
Alexa, a native Athenian and a gymnast since age three, did gymnastics for fifteen years, and competitive gymnastics for eleven seasons. She trained at Georgia Elite Gymnastics on the Junior Olympic level nine team, and has had the opportunity over the years to compete in meets around the country in cities including Atlanta, New York, Chicago, Las Vegas, Los Angeles, and Phoenix. During high school, she also competed on the varsity cheer, gymnastics, track, and diving teams. A tumbling coach since 2016, Alexa believes that a coach should be there not only to teach, but also to motivate and inspire kids to work hard, believe in themselves, and be the best they can be.
Murphy Pulliam, Twirl Coach
Bio coming soon